WELCOME to Rocks2Rings!!
how did it all start?  I have always done something artistic with my hands..  in high school I did pencil drawings, color pencil and pen drawings.  They were all super detailed and very laborious!
After I married my high school sweetheart, I did drawings of houses for realestate agents as house warming gifts.  I even did an entire calendar of pen drawings of houses ..
After taking a tole painting class I started painting on terra cotta pots.. that turned into my "little pot biz!"  lol!!
A supplier I painted for wanted me to paint on mailboxes, I didn't think it was a good idea, but I gave it a go.. I have probably painted thousands of mailboxes in the last 18 years!
Even though my mailbox customers were always great, I found the repetition was daughting.  and working "on demand" to fill orders just wasn't for me.  
I found this article showing the instructions to wrap a coin.  I had the article for a few years before I finally tried it.. it came out just fine!!  I still have my first pendant I made with dichroic glass I made in a microwave kiln!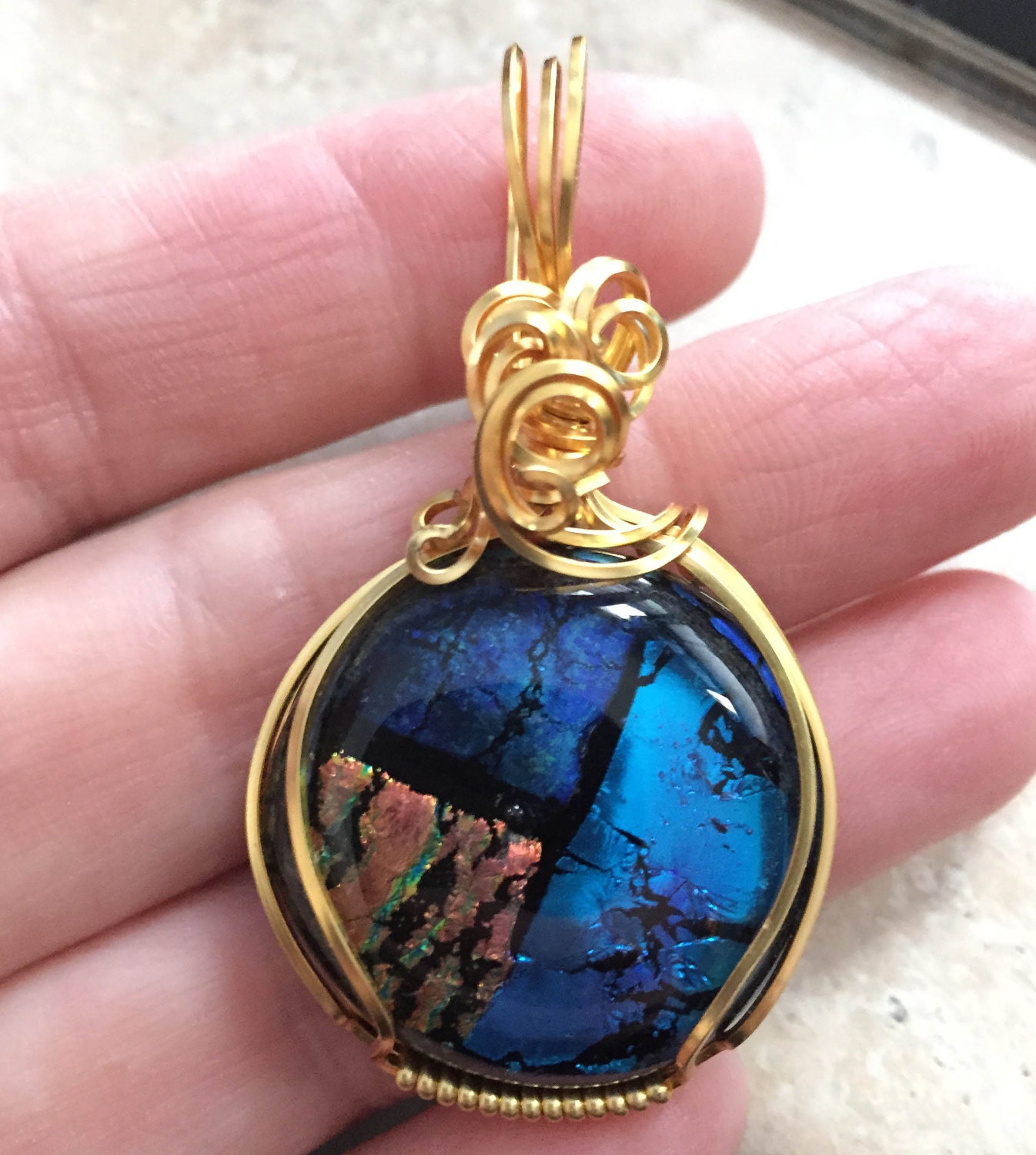 working with the wire was really fun.. I loved the way it bends and flows and how I could create a little work of art in a shorter time than those drawings AND each one could be a little different so I could continously feed the creative side of me.
My very first piece sold here on etsy!  I started making these for some "fun" money, just as a hobby. .. that first year (2012)I sold almost a hundred!!
Even from the beginning, I wanted to create long lasting pieces of jewelry that are secure without any sharp ends to snag skin, hair or clothes.  The first pieces were pretty frilly..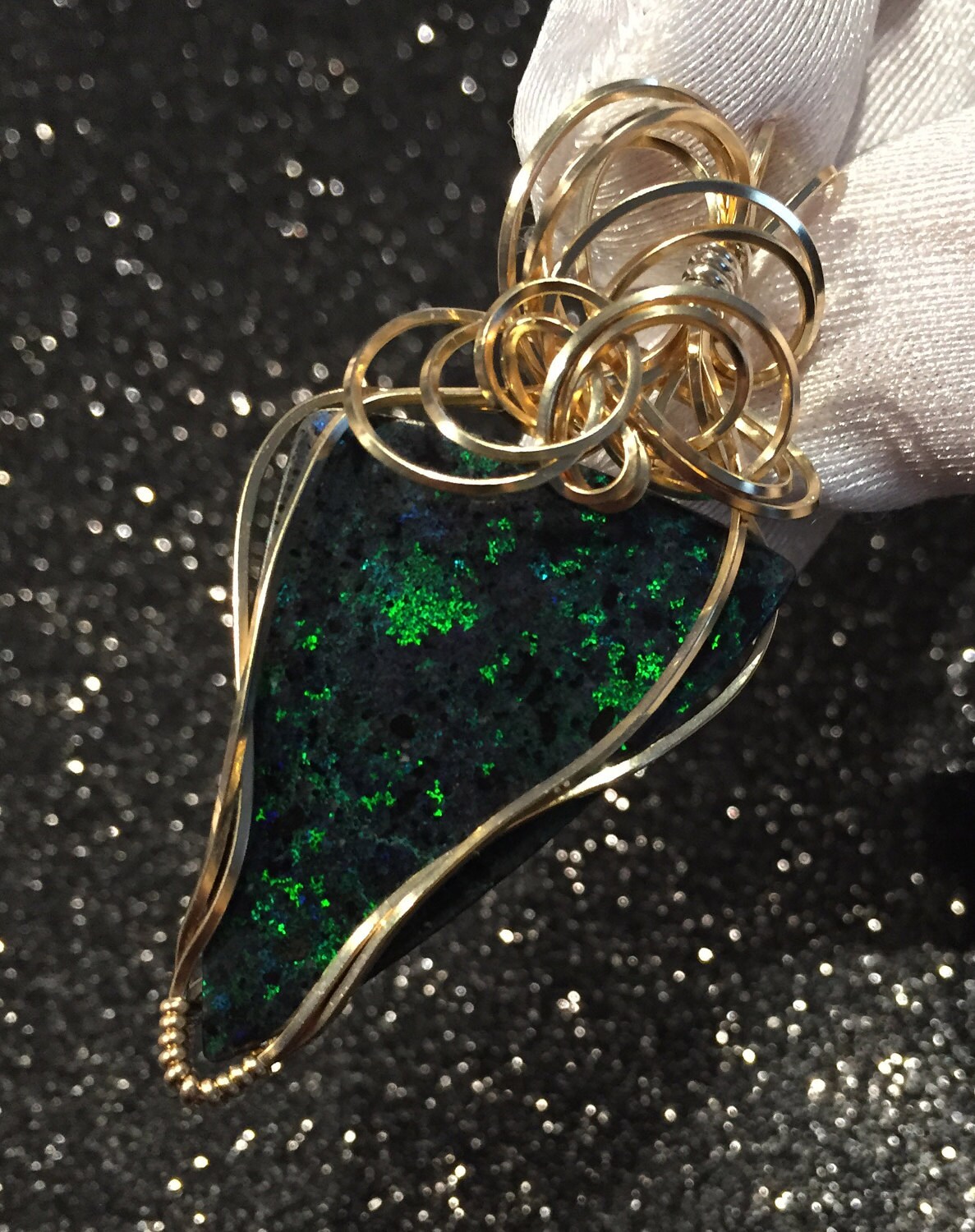 but they were so much fun to make!!
I keep a picture of every pendant I have made.  I occasionally look them over for inspiration and guidance.  I have found my style is evovling..  Now my designs are more condenced and refined.  I am striving for a more high end look that is simple but elegant and unique.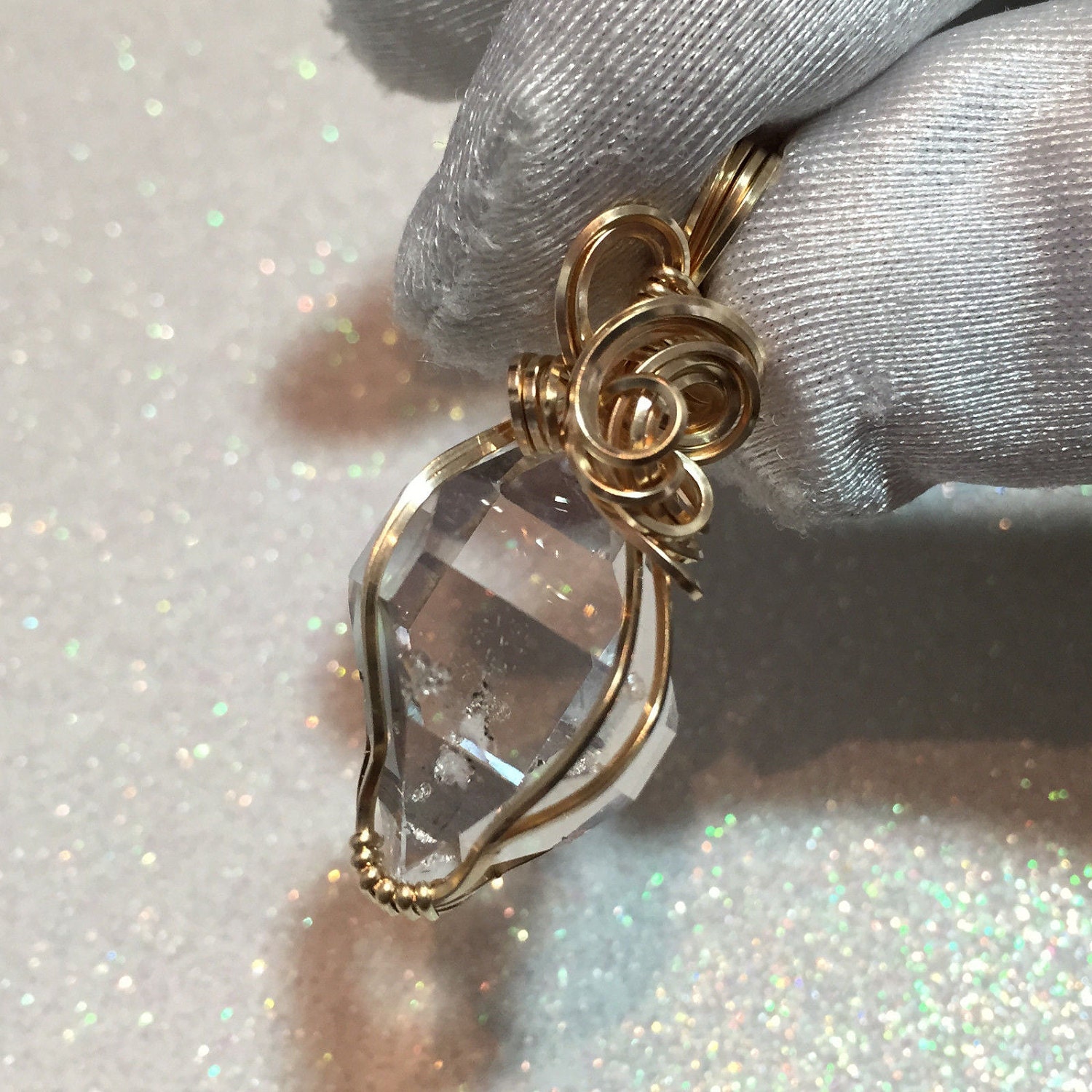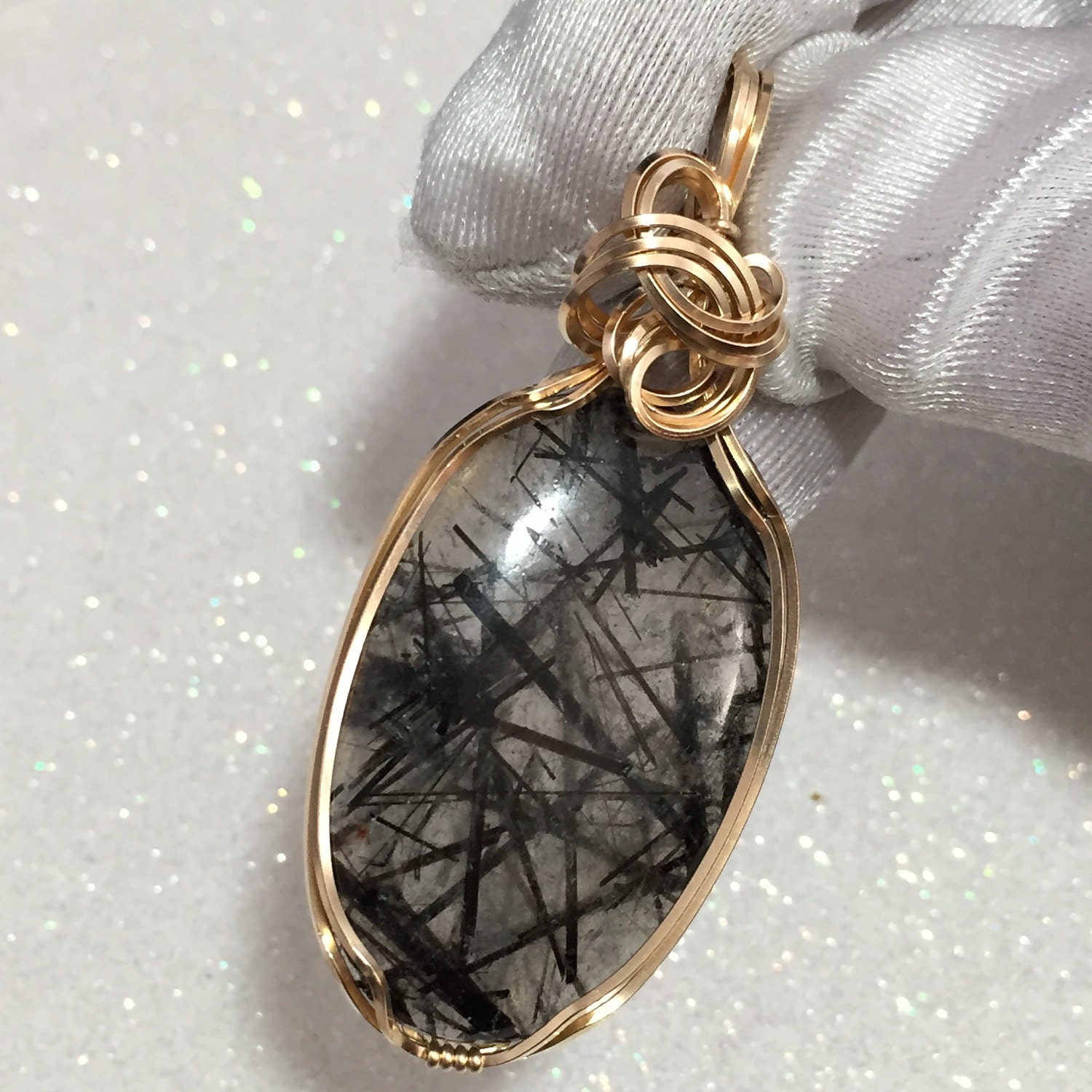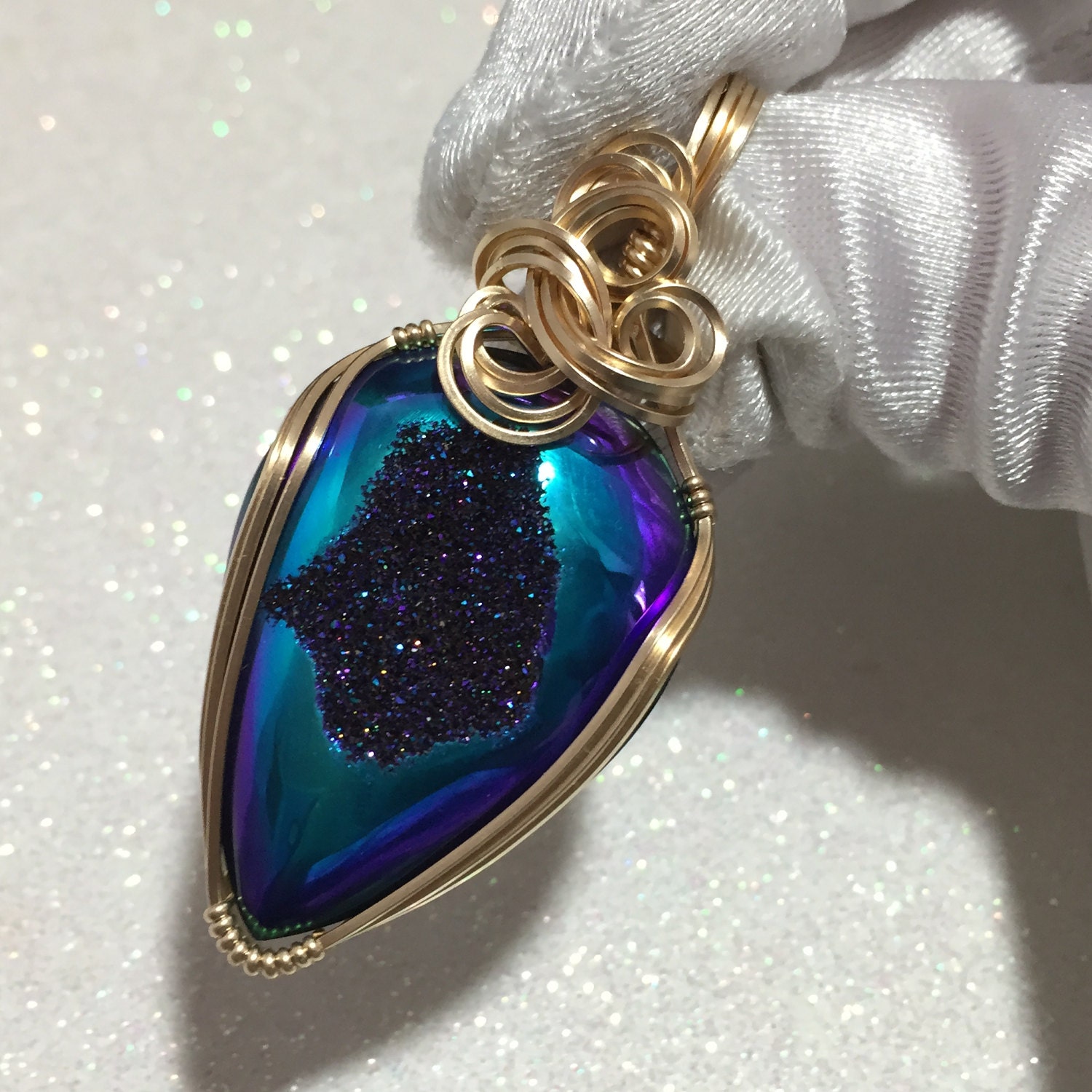 In 2016 I have now sold almost 4000 hand made pieces of jewelry.  My store has stones from all over the world!   I constantly get packages and it's like Christmas EVERY DAY!  I LOVE shopping for my store.. that has really helps our budget.. I don't spend money just to feed my shopping monster so much.. I get spend money on goobs and goobs of stone now!!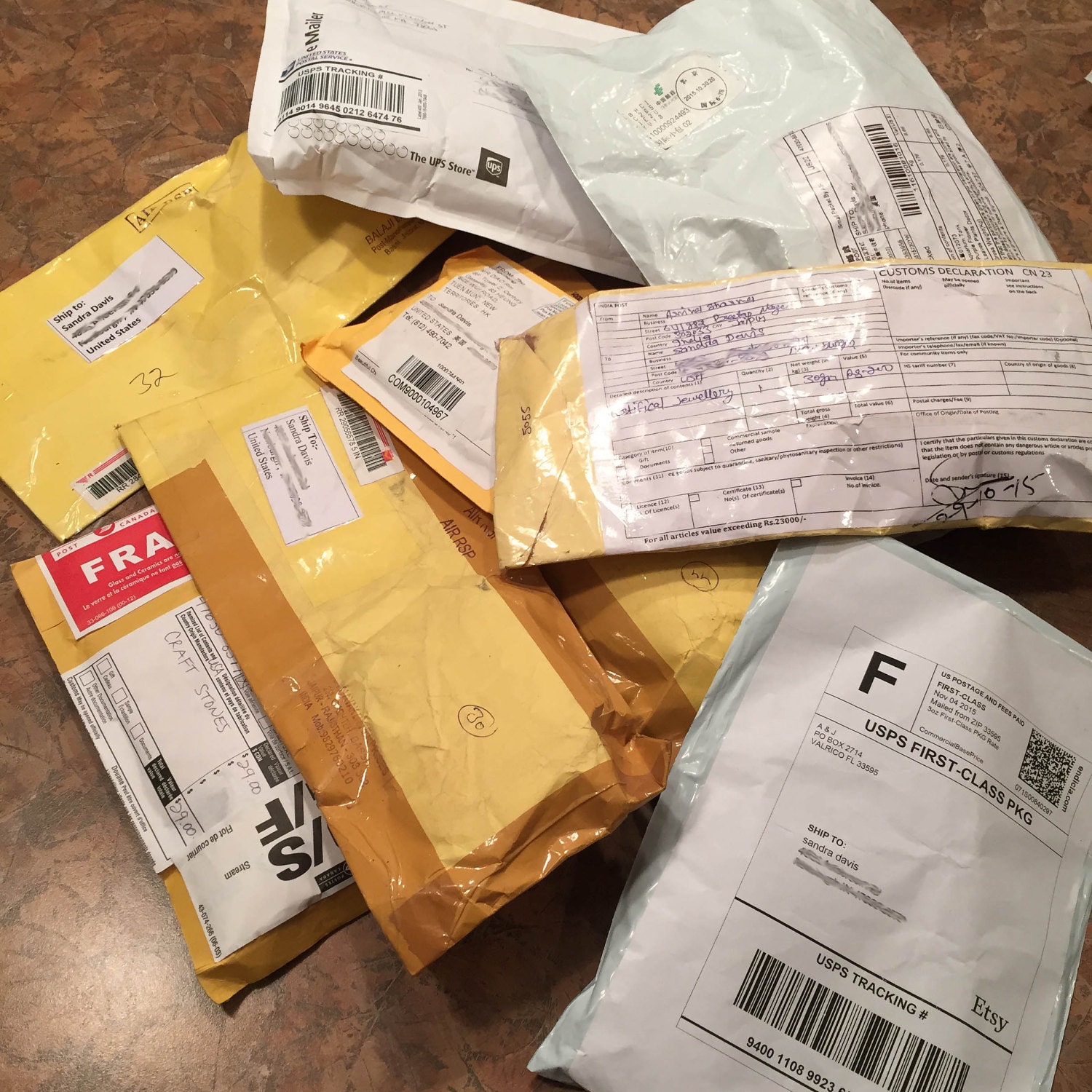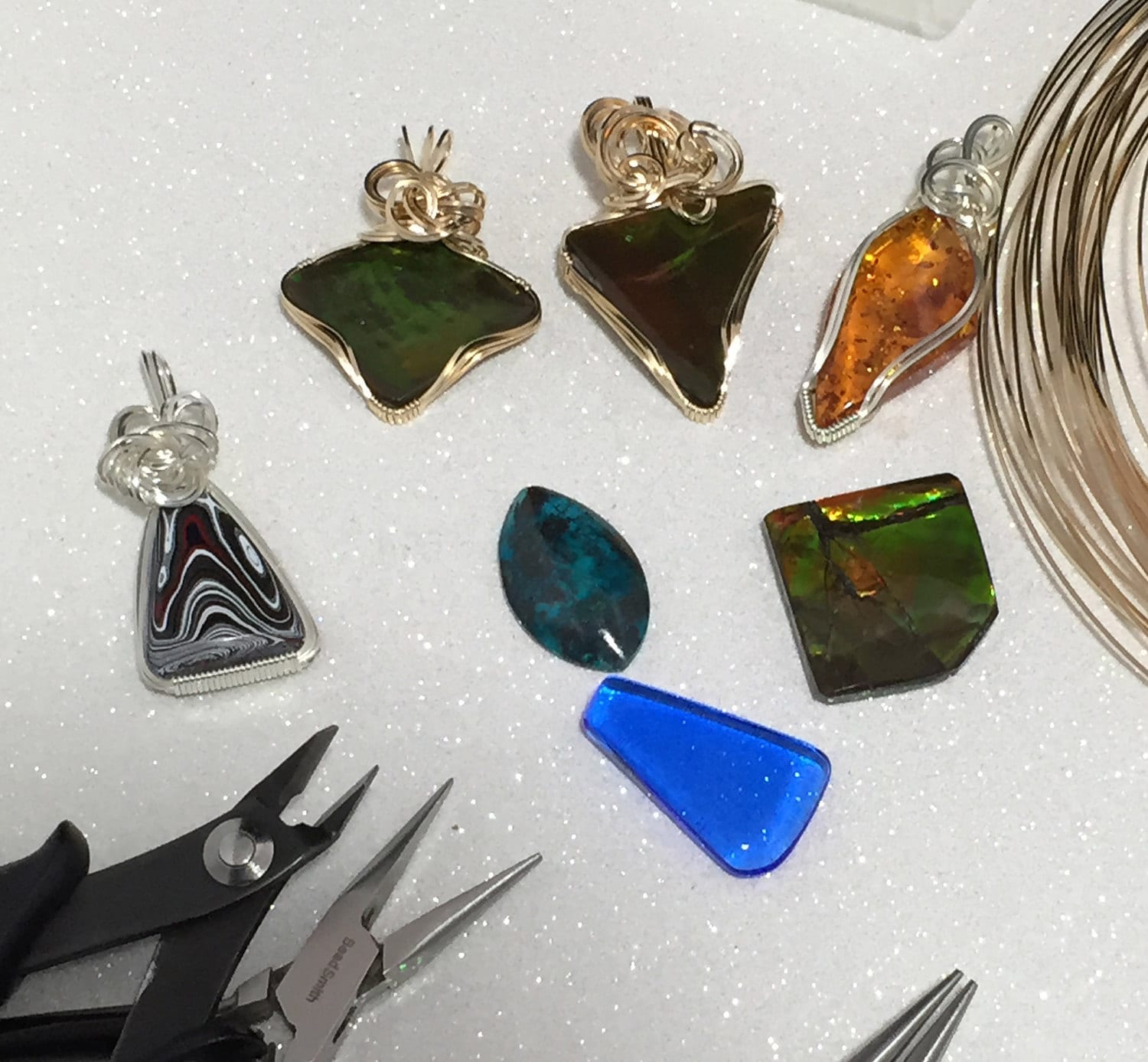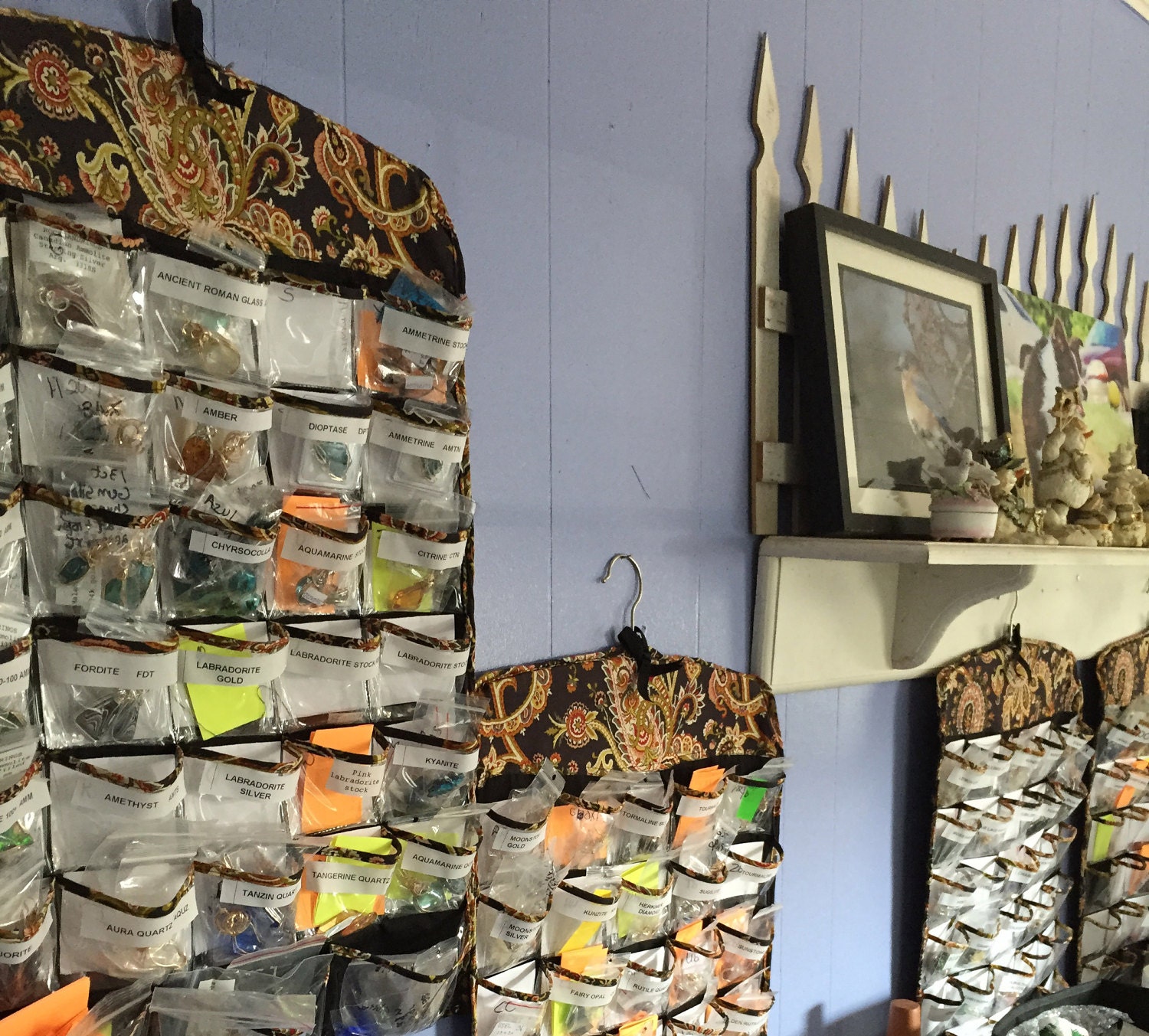 I am redoing the inventory wall now.. I have been traveling with my husband on his biz trips, so I needed secure displays.  I found similar jewelry hangers with zippers..  now I just need to label the pockets..  Organization really helps finding orders quickly!!
I have organized all my different wires.. there is a ton!  between different guages, then there's hard, soft, and full hard.. mind boggeling!!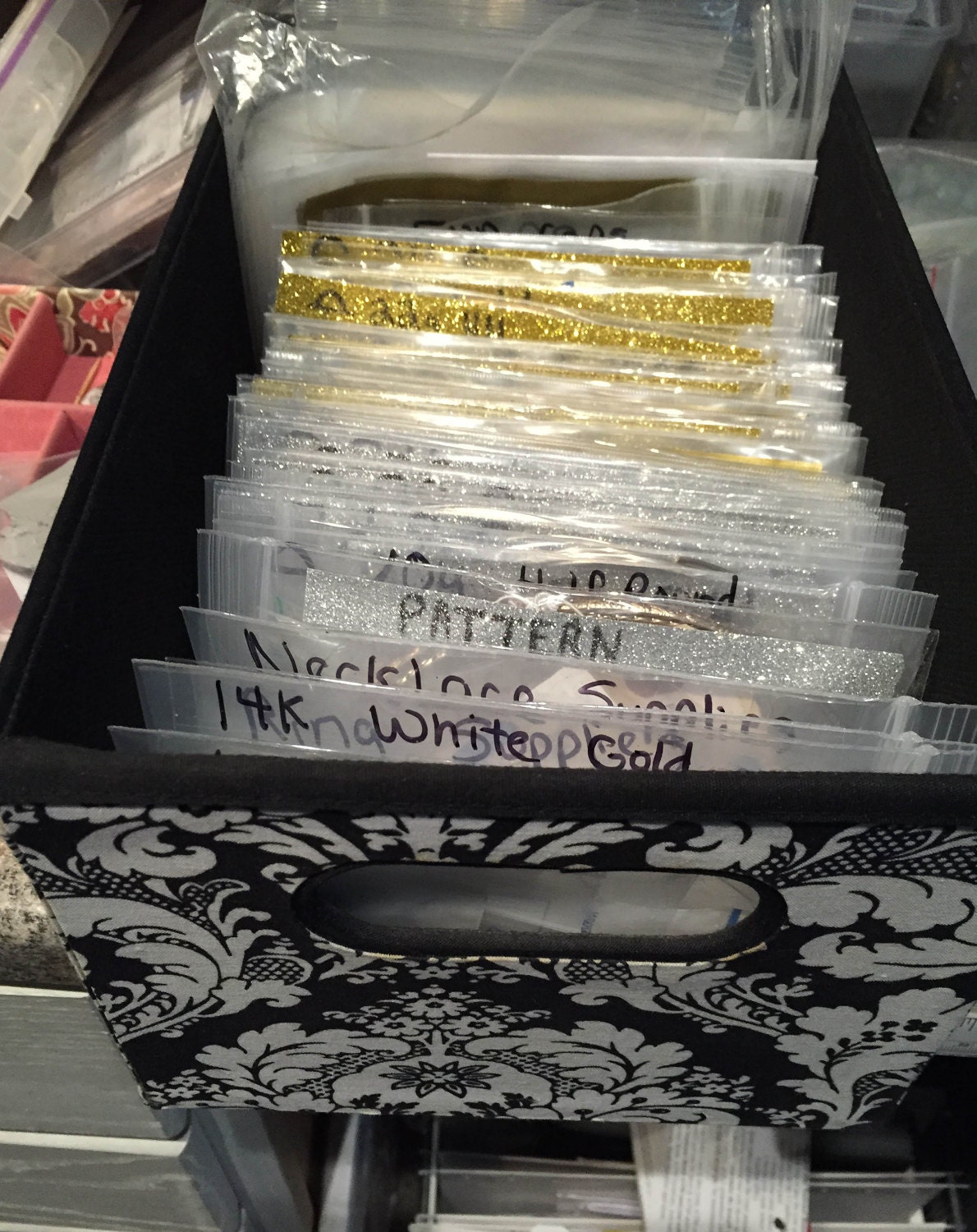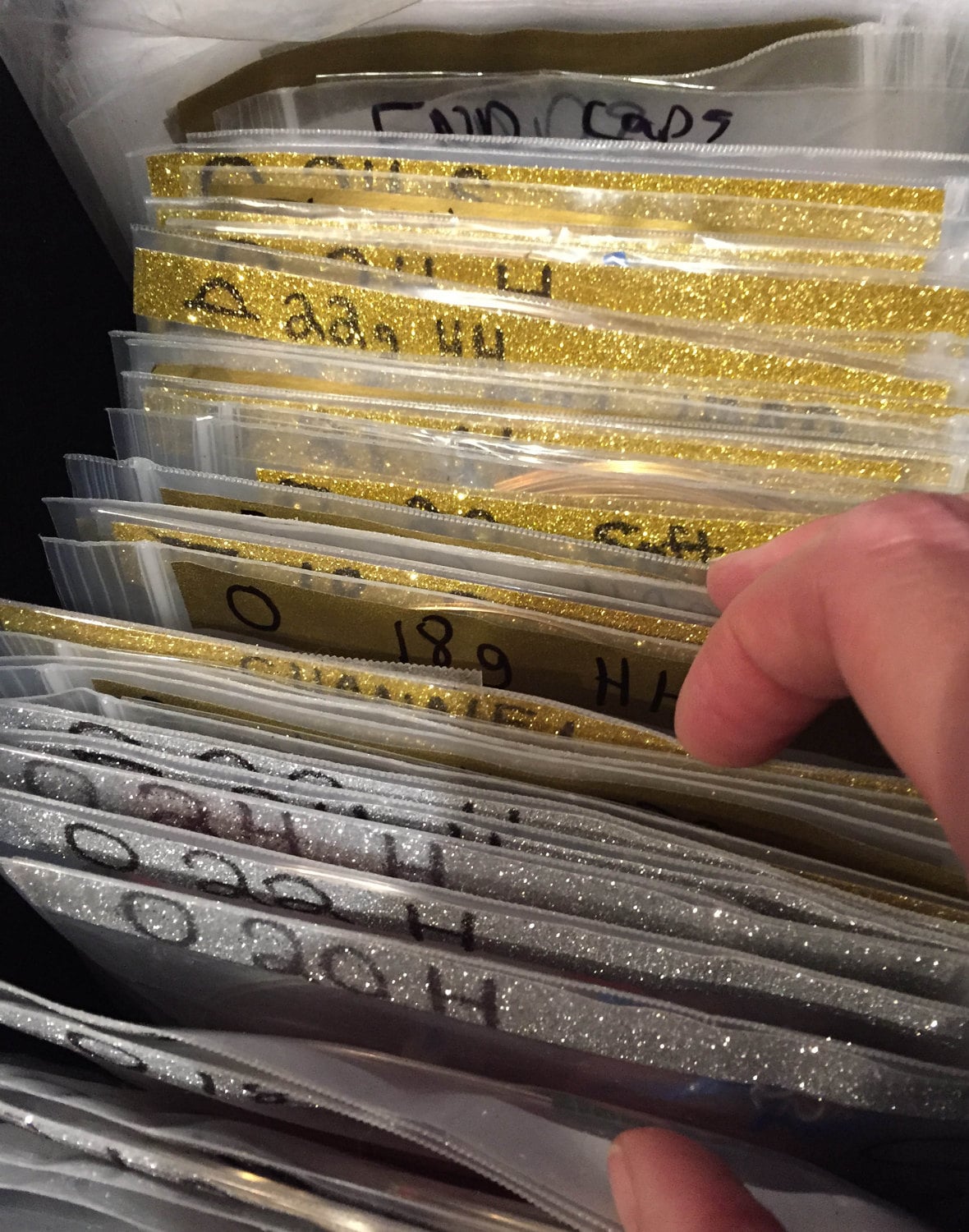 My next goal is to have an entire line of solid gold pieces with higher quality stones.. a bit intimidating, but exciting too!!
STANDARD OF EXCELLANCE
I strive to create jewelry that in unique and artistic that will last a lifetime!
I spend HOURS AND HOURS looking for that perfect stone!  I am constantly on the prowl for new and fun items to go into my store!
Every item I sell is photographed to show it's best qualities.. I use a standing daylight lamp, it's not too close as to make the stone seem brighter than it is. I also show movement of light so you can how the item will look at different angles.  My first goal is to dazzel each and every customer!  I hope to gain a customer that comes back! 
BTW..repeat customers get 10% off their purchases on Rocks2Rings.com
ALLSTAR10 is the coupon code to use ... 
I am having some new fun with making a few "tree of life" pendants, with a "twist"!   
The silver labradorite one has sold, but I just did the ammolite one.. that one 
will get listed .. today?  I will only make a few of these from time to time.. they are work intensive!  I'm looking for a terminated crystal for next project.. I also have some labradorites coming in for these too!!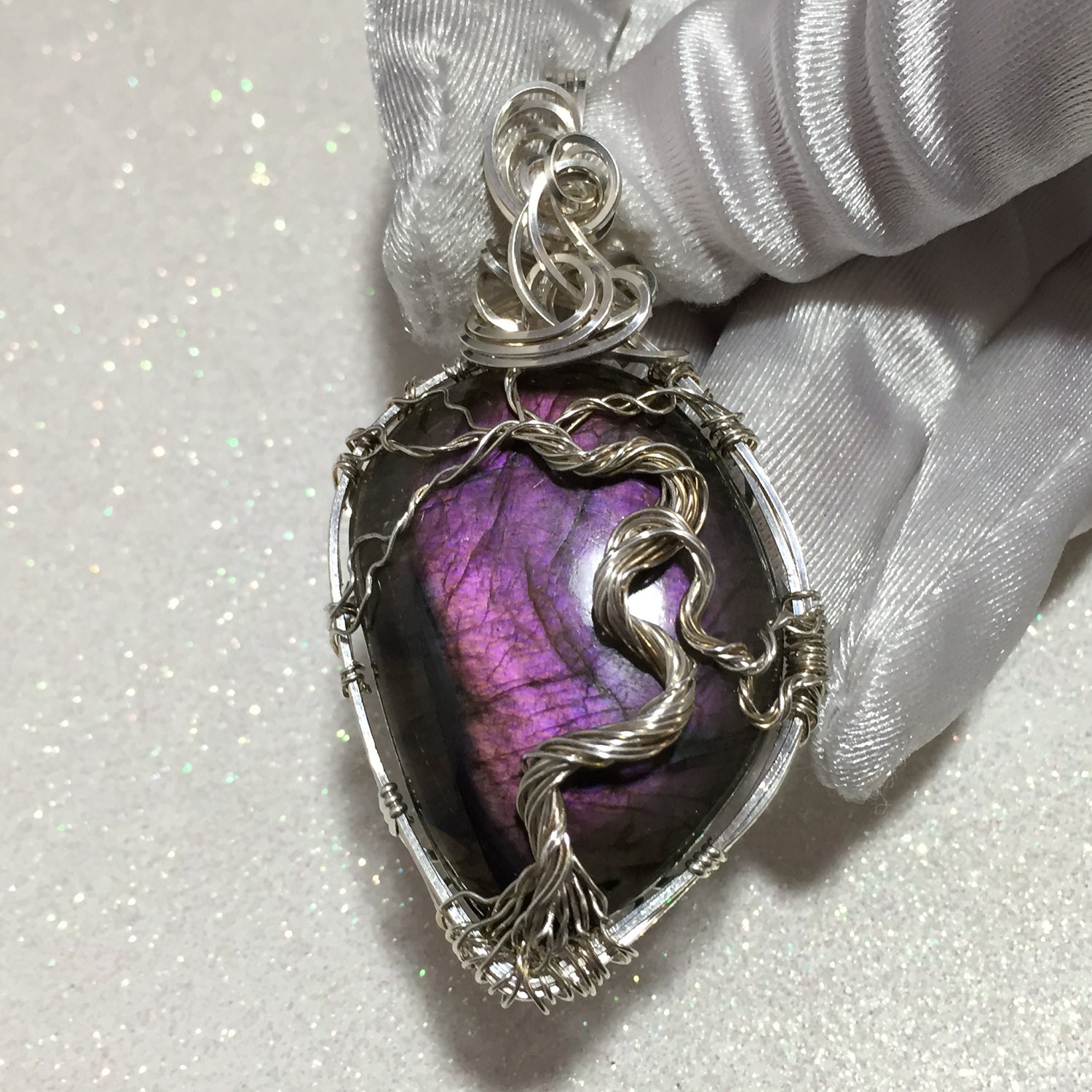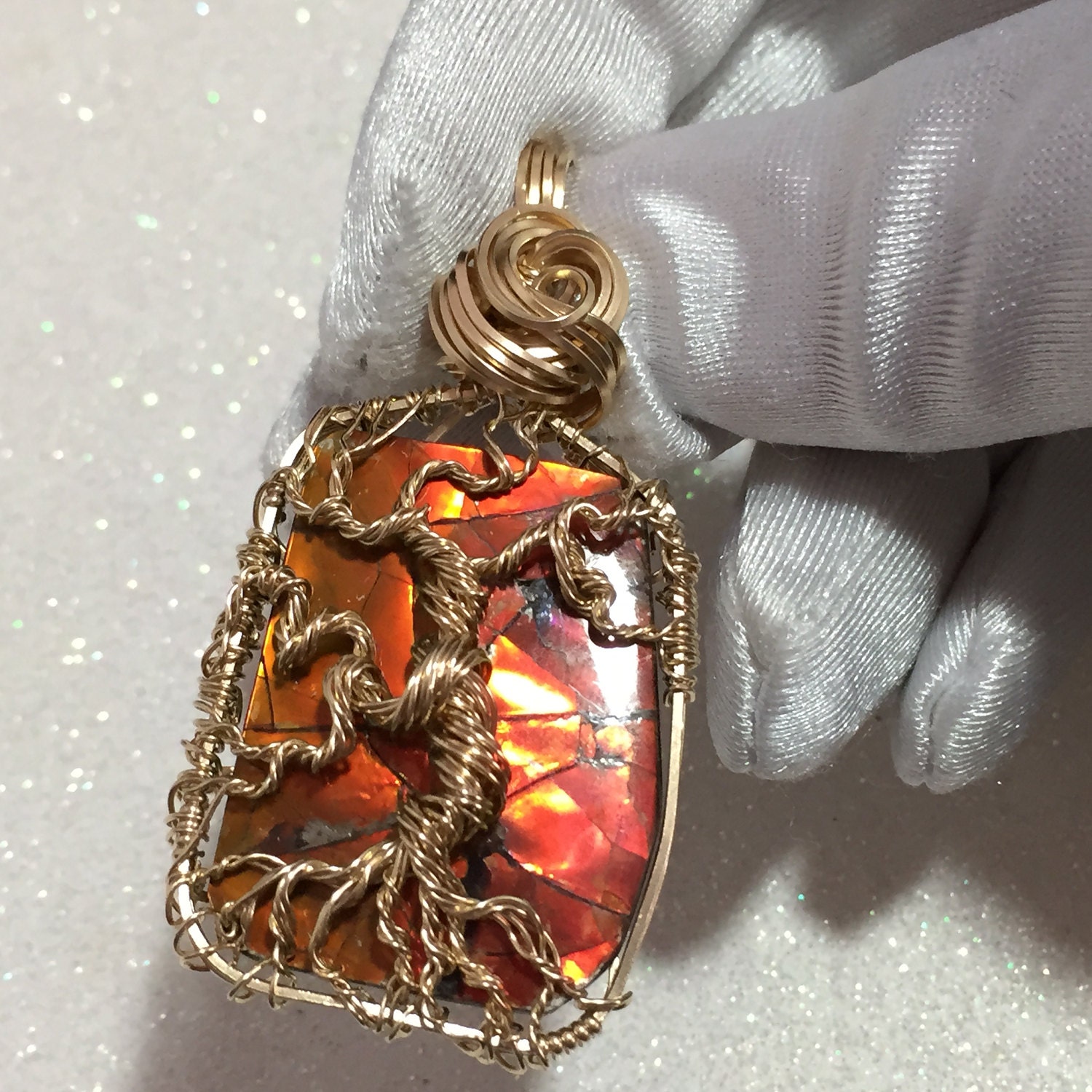 I'll share more as I find fun and interestings things to show you.
Next posts won't be so long winded.. PROMISE!!!
Sandra